Matt Watson! - Old School Fishing on Alma G
Extreme Fisherman Matt Watson heads out into the Bay of Islands to reenact the glory days of Zane Grey and Captain Mitchell.
Doing it old school, right down to his britches, Matt uses a period rod and reel, fender teasers and the Boat that started it all... the Alma G.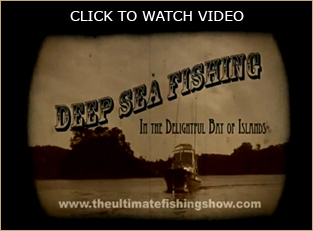 The Ultimate Fishing Show website