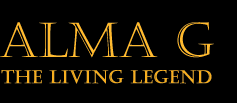 Marlin Fishing Charters on Alma G
Bay of Islands, New Zealand

Take a day or more to enjoy the mystery and adventure of marlin fishing.
This vessel knows how to catch fish and has been doing so since the 1920's - still holding several world records.
Made famous by author and fisherman Zane Grey this vessel has been written about since its beginnings from 'Tales of an Anglers Eldorado' by Zane Grey through to 'Marlin Fishing' by the famous B.O.I skipper Bill Hall.
Now repowered for cruising out to the fishing grounds at 16-20 knots and with an experience crew to complement the vessel. Alma G is a comfortable launch with a great layout for successful fishing.
Multi day charters can incorporate several of New Zealand's best lodges including Cavalli Lodge, Eagles Nest, Kingfish Lodge and Zane Grey Resort.
The Bay of Islands, on the north east coast of Aotearoa, is renowned for its Blue and Striped Marlin. Tuna and Mahi Mahi are also caught frequently in these waters. Striped Marlin are known for being spectacular to catch due to their renowned aerial displays.